RESEARCH REPORT
Security Leaders Research Report
From the rapid proliferation of cloud to the growing adoption of micro-services, DevOps, and APIs, new pockets of opportunity are opening up for threat actors to take advantage of.
This e-Book contains analysis and findings from a global survey of IT security decision makers on how they are tackling these dynamic threats.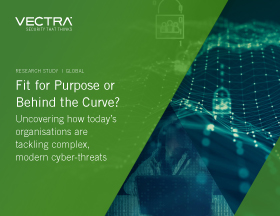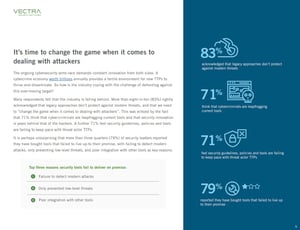 The digital transformation that is powering innovation is also expanding the attack surface.
The genie is out of the bottle. Experts believe that the COVID-19 pandemic pushed many companies over a 'technology tippingpoint' which accelerated digitisation by several years.
Key highlights of this paper:
83%

think traditional approaches don't protect against modern threats and that we need to change the game when it comes to dealing with attackers

79%

of security decision makers have bought tools that failed to live up to their promise—citing poor integration, failure to detect modern attacks, and lack of visibility as reasons

72%

think they may have been breached and don't know about it—a third (43%) think this is "likely"

87% of respondents say recent high-profile attacks have meant the board is starting to take proper notice of cybersecurity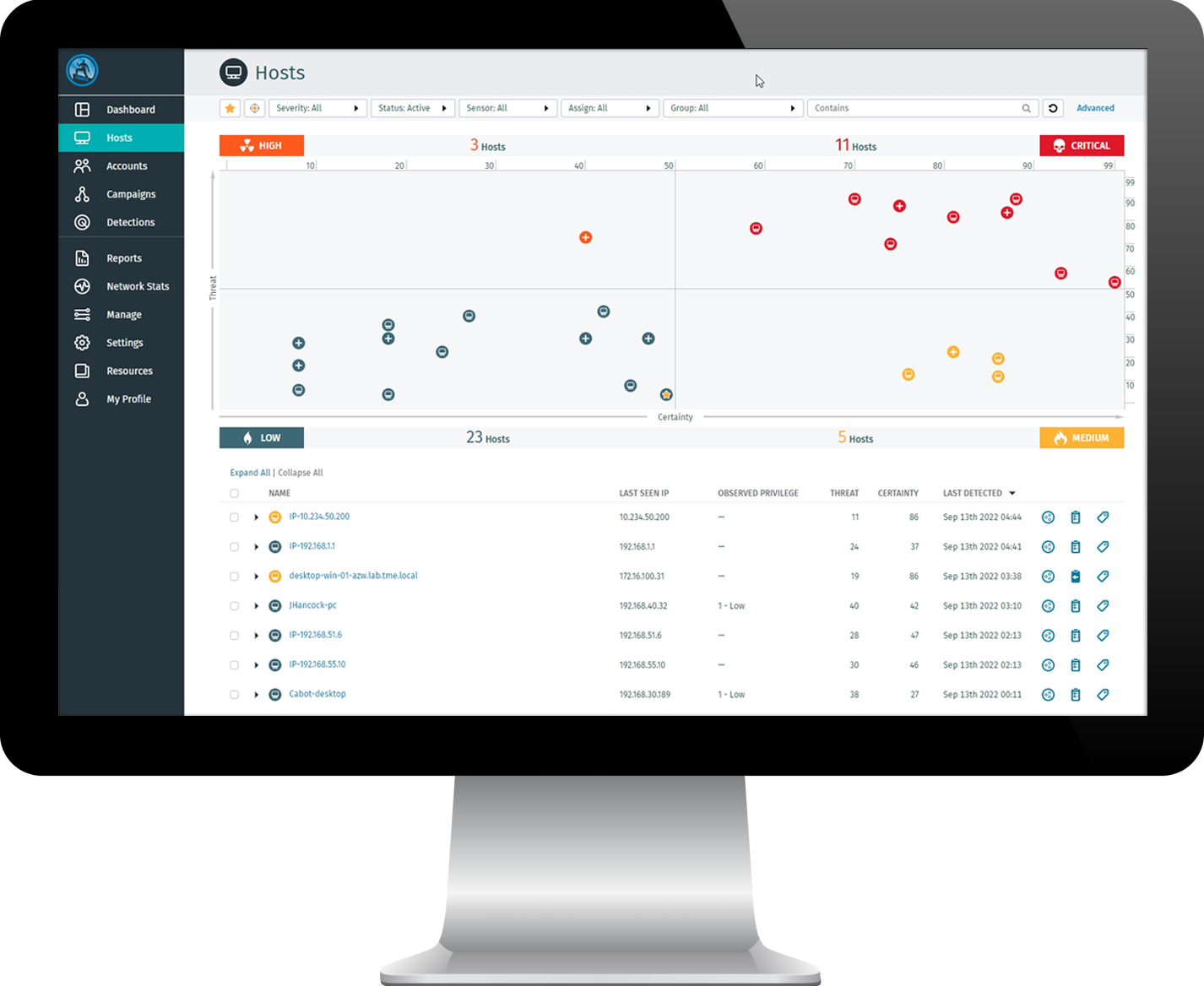 AI can help cybersecurity leaders in detecting threats in various areas such as cloud, identity, SaaS, and network

.

Vectra offers a unique approach to threat detection by optimizing AI to identify the tactics, techniques, and procedures (TTPs) used by attackers, rather than just generating alerts on vague differences. This results in a more accurate and context-rich threat signal, allowing security teams to respond to threats more quickly and stop attacks in progress.

Download the e-Book now and stay ahead of the curve in securing your organization's future.
Over 1000 organizations trust Vectra to detect and stop threats from becoming attacks