Meaningful AI for Security
When done well, AI can arm your security team with more efficient and effective threat detection, however, not all AI is created equal.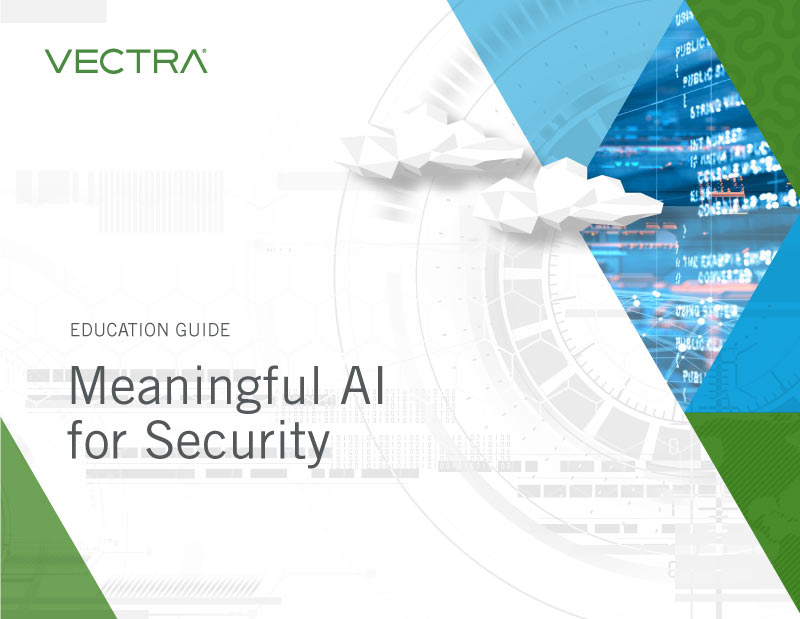 This guide will help you gather information to determine if a particular AI technology will improve the effectiveness of your SOC.
Download this paper:
Questions to ask vendors that will help determine if their solution provides meaningful AI.

How to determine if an AI solution you're evaluating can go beyond human capacity.
What important AI capabilities will make the biggest difference in your SOC.
Over 1,100 organizations globally trust Vectra to detect and stop threats from becoming attacks