Why Security Teams are Replacing IDS with NDR
Intrusion Detection and Prevention Systems (IDPS) provide in-line protection while using various techniques to detect known attacks, but organizations still struggle to stop unknown active threats and sophisticated attacks. See why top security teams are using NDR to detect today's most sophisticated threats.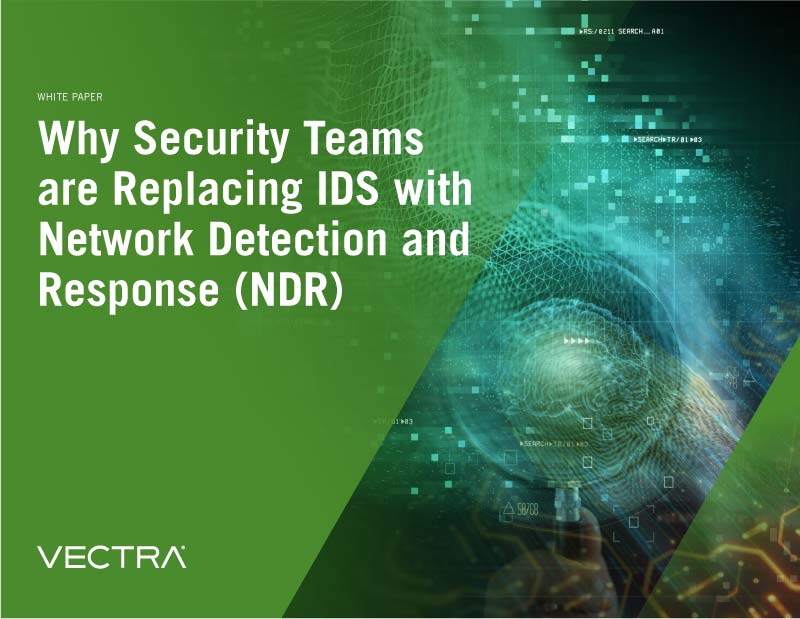 Top Security Teams Lean on NDR over IPS and IDS
Get your free copy today to find out:
Why it's so easy for today's threats to move beyond traditional security.

How NDR has redefined IDPS with the use of AI / ML.

How NDR empowers teams to detect and respond to threats across hybrid cloud attack surfaces.
Over 1,100 organizations globally trust Vectra to detect and stop threats from becoming attacks